Google Home Smart speaker
Features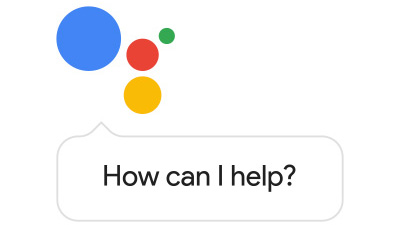 Meet your Google Assistant
Google Home is powered by the Google 
Assistant. Ask it questions. Tell it to do 
things. And with support for multiple users, 
it can distinguish your voice from others 
in your home so you get a more personalised 
experience. It's your own Google, just for you.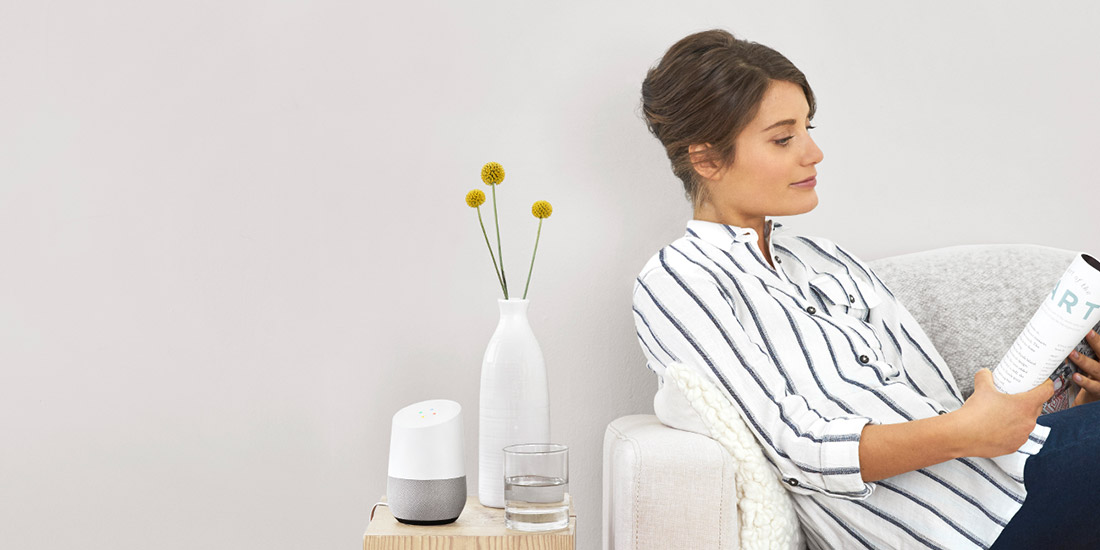 Get answers from Google
Get real-time answers including the 
latest on weather, traffic, sports, 
finance, local businesses and more. Ask 
for things like translations, calculations, 
nutritional information and unit 
conversions hands-free. Or search for 
other information that you're curious 
about with the power of Google Search.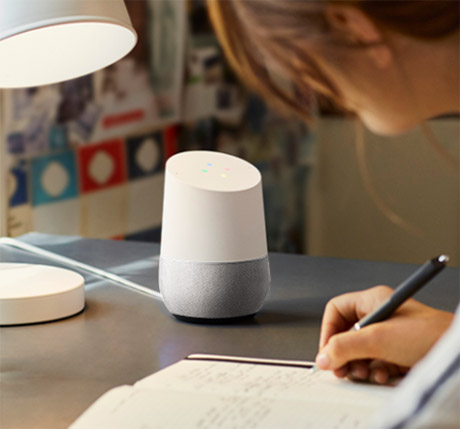 Enjoy your music
With a simple voice command, 
play tunes from your favourite 
services like YouTube Music, 
Spotify, Google Play Music and 
more. Enjoy even more compatible
audio services by streaming 
directly from your phone to 
Google Home.*

*Google Home is optimised for 
selected music and audio services 
only. Subscriptions/payments may 
be required.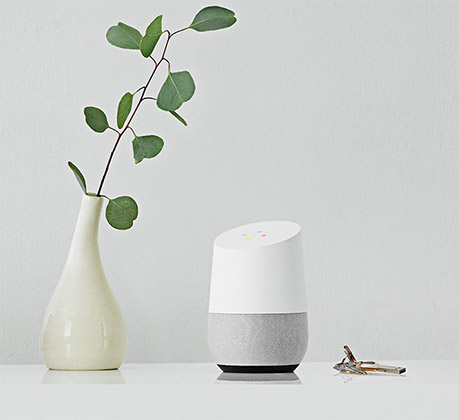 Manage your everyday tasks
Easily hear your travel itinerary, daily schedule, 
and more. Just ask "how long will it take to get to 
work?" to find out about your commute and get 
the real-time answers you need, right away. 
Google Home even curates daily information 
specific to you. Just start by saying, "Tell me 
about my day" and get up to speed on everything 
you need to know.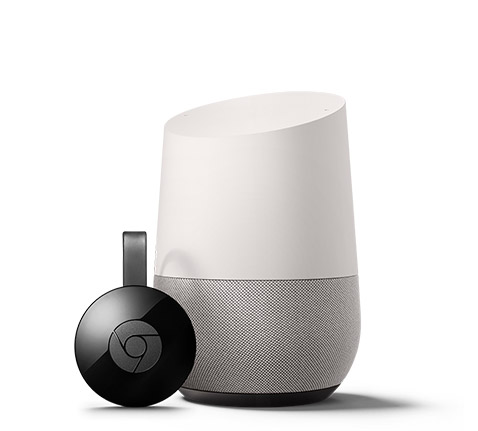 Control your smart home.
Simply ask Google Home to stream videos to your 
TV with Chromecast, from all your favourite 
streaming services like Stan and Netflix. Or turn 
on compatible smart devices like switches and 
lights.

*Controlling your TV requires a Chromecast or a 
TV with Chromecast built-in.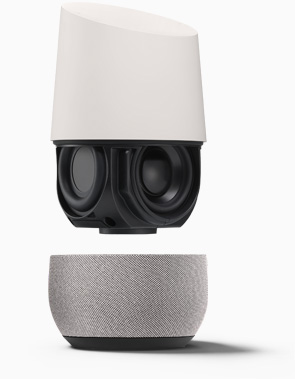 A speaker designed for any room
Google Home's high excursion speaker 
delivers Hi-Fi sound quality. It can also hear 
you reliably, thanks to far-field microphones.